10 Appointees...The 10th letter is "J"...Open your eyes people!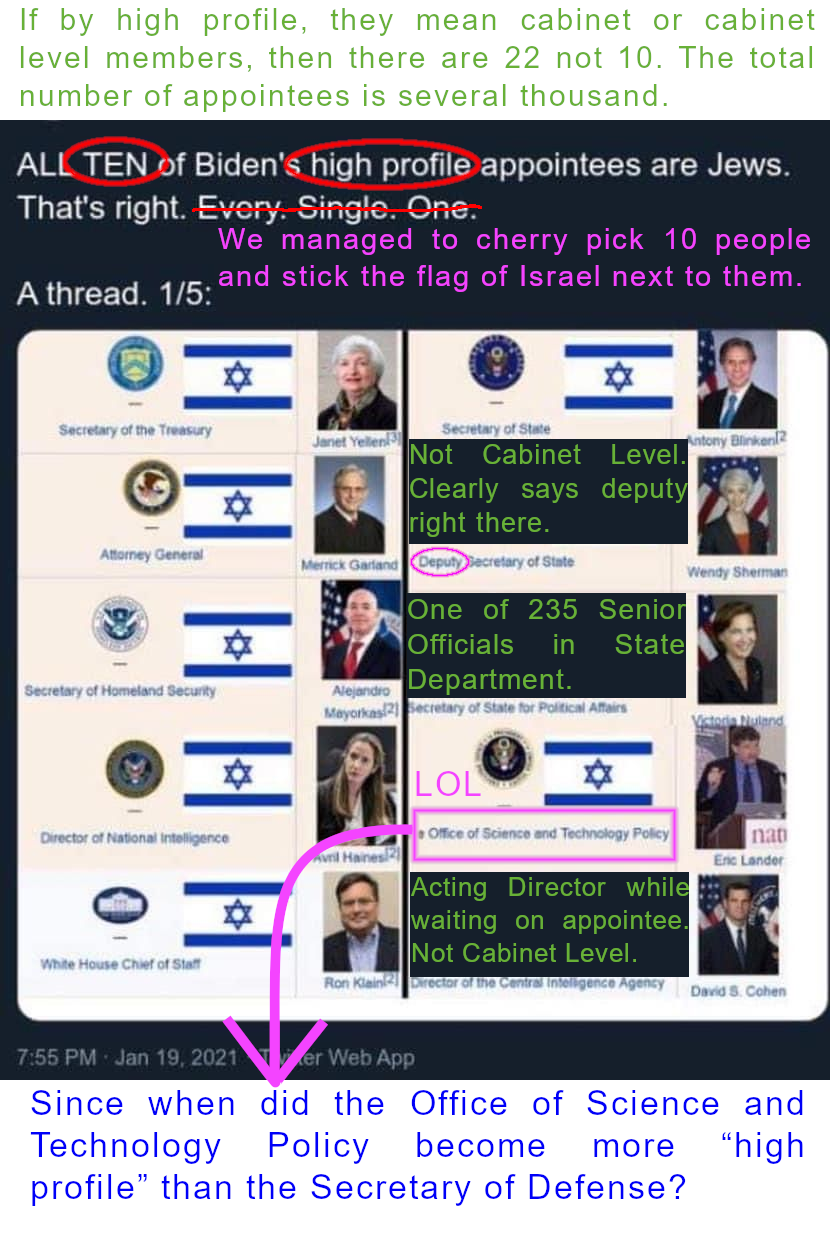 End reached.

Page1Google
Because if people are going to spread disinformation on a meme site without trying to be funny, we might as well laugh at the ridiculous propaganda.

-1
Statistics
Joined 33 days ago (2021-04-15 06:09:50).
Has -1 Karma.
Created 1 posts.
Wrote 7 comments.
Page1Google's Latest Comments